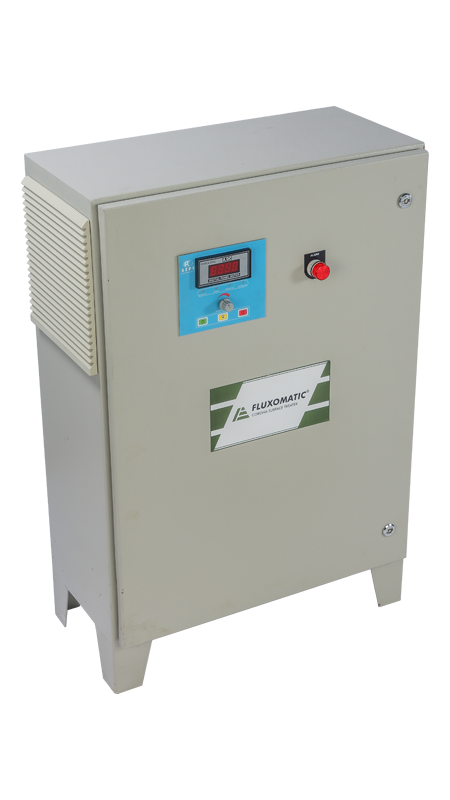 FTS – WS Series
The System is designed for Woven Fabric for lamination, coating and printing machines. It consists of the generator, oil cooled high voltage transformer, pneumatic operated electrode assembly and ozone extraction system.
Easy to maintain fin type electrodes for fixed treatment and micro gap adjustment.

Aluminum rollers are dynamically balanced, covered with pure dialectric ozone resistance sleeve for long life.

Guide rollers for entry and exit of film.

A pre lump sensor arrangement is also incorporated to avoid breakage of electrodes.
Line speeds: 300 mtrs/min for lamination application

PLC based safety interlock system.
Assembly door open cut off with audio / visual alarm